About Leads Direct
How can Leads Direct help you?
Looking for a lead?
Can't find a cable?
Your search is over – Leads Direct gives you the power to connect.
Thousands of high-quality leads and cables are just a couple of clicks away
Leads Direct is a leading UK specialist cable supplier and manufacturer – and our expertise in leads is something to write home about too!
Leads Direct specialises in the supply of leads and cables of all types – power leads, audio, network, desk power, computer, monitor, midi, multicores, looms, guitar, microphone, hi-fi, telecoms and much more. We source, manufacture, distribute and service products for all kinds companies and sectors including Manufacturing, Medical, Military, Aerospace, Industrial, Music, Video, and Computer Industries and we also specialise in the supply and manufacture of a full range of power leads for every country worldwide, with full approval documents and spec sheets being available in short order alongside free technical information, competitive prices and superlative customer care.
There is no minimum order value for stock products, and we can offer discount pricing for bulk purchases. Custom leads of all kinds can be made to order – if the components are available we can build the product!
Take a browse through our shop and you will find thousands of off the shelf leads and cables just waiting for immediate dispatch.
If it  is cable or lead we are most likely to stock it, have access to it, or be able to make it. Whatever you need in the way of leads and cables we promise to get you plugged right in.
Looking for something special? Let our custom leads team help.
Of course, there are always times that you need something a little bit special. If you can't find what you are looking for we have a dedicated team of specialists working away behind the scenes to source exactly what you need and, if it doesn't yet exist, we have an in-house team of experts who will manufacture custom cables and bespoke leads to your requirements.
Not only do we custom make standard everyday cables, mains cable solutions, audio, XLR, DMX, Serial leads and many more, but we also supply a wide range of non-standard and specialist cables. These non-standard custom made leads are used in all sorts of applications such as Aerospace Leads, Control Cables, Industrial Cables, Medical Cable, Hospital Grade Cable, Cable Modification, Armoured Cabling plus Military Grade Cable and many more. Due to our ability to custom make almost any cable we're able to help with almost any enquiry you may have.
Just let us know what you need and you won't be left hanging around for long before you can get yourself connected.
Looking for something out of the ordinary?
At Leads Direct we don't just supply standard cables, we supply a wide range of non-standard and specialist cables such as Aerospace Leads, Control Cables, Industrial Cables, Medical Cable, Hospital Grade Cable, Cable Modification, Armoured Cabling plus Military Grade Cable and many more. Due to our ability to custom make almost any cable we're able to help with almost any inquiry you have. For a little more in-depth information take a look.
Pay for any bulk, custom or online order
If you would like to pay for a telephone or email order, settle an outstanding account, or send us some money for any reason at all, but you don't want to give your card details over the phone or pay by bank transfer then that's not a problem at all, you can do so by clicking this PayPal Pay Now link or with the Pay Now button below.  You don't need to have a PayPal account, although it will be quicker if you do, and you can pay using any major credit or debit card.
We're proud to say we ship worldwide.
In order to give you the best possible price for international shipping, we're able to offer a wide range of shipping services to a large number of worldwide countries with some delivery options arriving the next day! In order for us to provide the best possible service we calculate all international delivery enquiries the same day and on a per enquiry basis, this does mean that the website doesn't currently offer international rates at checkout but this does mean that you will be guaranteed the best shipping costs with a variety of timed delivery options. In order to give you the latest price and best possible service we use a number of well-respected couriers for our international deliveries, these include Royal Mail, UPS, FedEx, TNT, DPD, DHL and more. Please feel free to get in touch on any of the contact options shown below to get a current cost.
Who can buy from Leads Direct?
There is no minimum order quantity, but there are significant discounts available for bulk purchases, so it does not matter whether you are an individual looking for just one item or a large company looking for thousands. Whoever you are you can always expect the same level of service, get the same low prices, receive consistently high-quality products and be reassured by our comprehensive guarantee.
Find out more about how Leads Direct can help you by visiting our 'Why Choose Leads Direct' page or give us a call on 0345 193 0615 at a Lo-call Local Rate and get connected with the team.
Aerospace Leads and Cables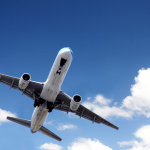 At Leads Direct we have supplied a vast range of leads and cables for the Aerospace industry. We produce specially made leads and cables for all areas of Aerospace, this includes cables and leads for custom flight simulators, customised cables for inflight audio systems, control points and specially made one-off samples for wider distribution. For a full range, information or for a quote please get in touch and we will work with you to achieve your target.
Control Leads and Cables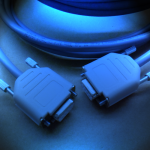 We supply fully moulded and custom made control cables for use in all manner of control situations. We've supplied a number of high profile customers with cables for use customised control rooms, why not let us supply you? For data RS232 and serial connections we custom make and supply leads and cables with DB9 Male and DB9 Female, DB15 Male and DB15 Female, DB25 Male and DB25 Female, DB26 Male and DB26 Female, this also extends to the HD range as well as many other types of connectors. We supply stock products and custom product made to your exact expectations and specifications. These also range from mains power cables, data cables, network, and fibre to many other types. To get a quote or to find out more please get in touch.
Cut and Stripped to Length Cables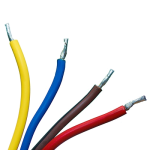 We offer a range of cables both standard and non-standard cut and stripped to required lengths. Need 50 of 1 metre cut cable? Not a problem. Need the same 50 supplied with stripped ends? Not a problem either. Standard cables include mains cable 0.5mm², 0.75mm², 1.0mm², 1.5mm² and beyond, Audio cable, Microphone cable, DMX cable, Shotgun cable, Multicore cable, Coaxial cable, Figure of eight cable and many others. Non-standard cables include big names such as Alpha and Belden. For more information please get in touch for a quote using our Contact Us form.
Industrial Leads and Cables

We stock and custom make a whole range of industrial cables for use in a number of industrial applications and machinery. We supply custom industrial leads made to exact specification, including Alpha and Belden power and data cables for control units in key worldwide industrial sites. Most industrial leads and cables that we custom make involve a range of single-phase and three-phase industrial watertight IP44 components. IP44 commando cables range from 16amp to 32amp, 110 volts to 240 volts as standard. We custom make these here in the UK, these are made normally within 1-3 working days. For "non-standard commando" or "ICE Cream connectors" please get in touch for a quote.
Military Leads and Cables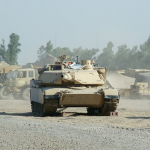 Leads Direct doesn't just supply cables to the public we also supply high-end cables for all sorts of military installations and equipment. We understand the sensitive nature in some projects and have a set team to work with you to accomplish your mission. We have worked with a number of contractors over the years and can offer a wide range of waterproof, mud proof and tamperproof connectors and cables ready for installation along with many other varieties including specialised wire harnesses. To discuss your requirements please get in touch.
Research, Medical and Hospital Grade Leads and Cables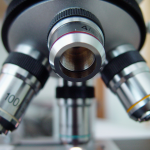 Leads Direct has a well-known reputation within the medical world for supplying a wide range of interconnect solutions for various medical units and machinery. We supply fully approved medical grade cables for use in a wide variety of applications. Our leads aren't just used in medical situations but in research and development where a specific requirement is needed, trust in us to meet this requirement quickly and professionally.  We have hospital grade cables and leads available most countries worldwide including USA approved wires. Apart from moulded leads we also supply a range of hospital-grade plugs, sockets and other connectors that we can supply on their own or can custom make to your bespoke specifications.
Link up with us
Contact us by telephone
Main Lines
0345 193 0615 (Included in call packages, otherwise charged the same as 01 and 02, multiple lines)
STD
01273 515735 (Only one line available)
International
+44 1273 510147 (Only one line available)
Contact us by email
Our contact addresses
Trading Address
89 Railway Road, Newhaven, East Sussex. BN9 0AY
Registered Address
48 Chichester Road, Seaford, East Sussex. BN25 2DL
Leads Direct Ltd is Registered in England and Wales No: 4583047 Registered Office: 48 Chichester Road, Seaford, BN25 2DL VAT Registration No: GB 806 9706 09
Discover more about Leads Direct: