Terms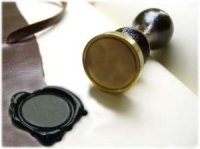 Leads Direct has a long standing policy of honesty and integrity which it applies to all its business transactions.
Leads Direct is very proud to have been awarded the status of 'Approved Trader' under the Trading Standards approved Buy With Confidence scheme. As part of the validation process our warranty, terms and business practices were all vetted very carefully to ensure that customers can trade with us safely and rely on us always to provide a high quality service.
This page is intended to give clear information on your Rights, as well as our Terms & Conditions of business. We have tried to make them clear and to describe them in simple terms using Plain English. If you have any queries on these terms or do not understand them, please contact us for a full explanation. You may also care to read our FAQ (Frequently Asked Questions) Pages and our Privacy Statement.
The sections of this document are: (note you can click on the titles to go directly to the relevant section)
Address for Service of Legal Documents
We will honour without question all rights conferred on you by the Distance Selling Regulations and any other applicable UK legislation. These may include the right to a refund. We are so confident in the quality of our products and services that we also provide further guarantees in addition to your statutory rights:
All products manufactured by us are warranted free from defects in materials and workmanship for a period of One Year from the date of despatch. If a fault should develop as a result of any such defect during that period we will, at our sole discretion, repair or replace the product in question without charge. The purchaser must contact us for a Returned Merchandise Authorisation (RMA) Number and return the products to us by an agreed method for evaluation, at their own expense. However, any costs incurred in doing so will be fully refunded if the product is found to be genuinely faulty. This warranty does not cover failure of any product due to misuse, abuse, unauthorised modification or repair, accidental damage or any cause other than defective materials or workmanship.
All products manufactured by another manufacturer and sold by us are covered by the Guarantee or Warranty provided by that manufacturer. However, we will endeavour to assist you with any claim under the manufacturers warranty and, at our discretion, may replace or repair at our own expense any genuinely faulty products. If you ask us to replace the product from our stocks and we agree, you agree to provide us with any information that we may reasonably request that may be needed in order for us to obtain redress from the manufacturer.
---
These warranties are in addition to, and do not affect, your statutory rights.
---
This section does not apply to business purchasers, to custom made products and special orders, nor to any customers who purchase goods whilst visiting our premises, even if the goods purchased are subsequently delivered to the customer at a delivery address rather than collected at the point of ordering.
Leads Direct is a trade supplier, and does not normally enter into contracts with end users. However, it is possible that a customer may be legally defined as an end user and therefore we are required to make certain declarations as follows:
This section sets out those items required as a result of the EC Directive on Distance Selling (Directive 97/7) as ratified by the Consumer Protection (Distance Selling) Regulations 2000 and the newer The Consumer Contracts (Information, Cancellation and Additional Charges) Regulations 2013 which superseded them. Further information on the Regulations and your rights under them can be obtained in many languages by visiting the Government Website. At the time of writing specific information about the obligations of businesses when dealing with consumers is available from the following page: https://www.gov.uk/online-and-distance-selling-for-businesses and a plain English explanation of your rights under the regulations by Which at https://www.which.co.uk/consumer-rights/regulation/consumer-contracts-regulations-ajWHC8m21cAk
a. Identity. The supplier of any goods purchased is: Leads Direct Ltd., Registered in England and Wales No: 04583407 Registered Office: 48 Chichester Road, Seaford, BN25 2DL. VAT Registration No: GB 806 9706 09
b. Description of Goods. The goods sold pursuant to these Regulations comprise items selected from those described on our Website or any other goods made to special order or offered via any other remote method such as email special offer .
c. Price. The price of goods purchased via the Website shall be the price advertised on our price list or provided by us in the form of a Quotation at the time of purchase together with Value Added Tax and any other relevant tax thereon (if applicable) at the rates prevailing from time to time.
d. Currencies. Leads Direct accepts only Pounds Sterling (GBP) in payment for its products and services.  However, you may be able to use a Credit or Debit card that will convert the money to sterling for you, or your bank can convert and transfer the funds at the same time.  Note that if you choose to pay in another currency or from another country you must arrange to pay any and all transfer and conversion charges yourself.  The sterling amount we actually receive must be the same as the amount of the invoice without any deductions by your bank or card company.
e. Quotations. Except where an obvious error has been made by us, all Quotations are unconditionally valid for a period of 14 days. After 14 days and up to 30 days we will respect our original quotation providing the cost of providing the goods to the customer has not risen by more than 10%. After 30 days a new Quotation must be obtained.
f. Delivery Costs. You may collect your goods from our trade counter in person without charge.  Alternatively you may choose to have your goods delivered directly to your specified delivery address. If you choose to have your order delivered we will agree with you the shipping method, carrier, and the charge for the provision of such delivery services which  will reflect the true cost of despatch including packaging and any other ancillary services provided. Details of the delivery services offered along with any terms that apply to any carriage options that you select can be found on our Carriage and Delivery Services Page. There may be additional terms specific to the delivery service used which are separate to these terms and are a condition of the provision of the delivery service by the carrier, such as those imposed by the international carriage rules for compensation. We have no control over the terms imposed by third party carriers.
f. Payment. Except in the case of approved Credit Accounts, payment for any goods purchased pursuant to these terms must be made by Credit or Debit card, Electronic Funds Transfer (EFT), Giro Transfer, Bank Giro Credit, Cash, Cheque, Postal Order, Bankers Draft or other valid negotiable instrument agreed with us. Payment must be made at the time of placing the order and prior to delivery.
h. Cancellation. In accordance with the Regulations, individual consumers who purchase from Leads Direct using a 'distance' method such as the Internet, Email, Mail Order or Telephone have a right to a 'cooling off period' during which they can cancel their order for any reason. Consumers may cancel applicable orders at any time within seven working days starting from the day after their receipt of goods or services. This right does not apply to business purchasers, to custom made products and special orders, nor to any customers who purchase goods whilst visiting our premises.
Stock Parts and Standard Products
All standard leads made by us, pre-packaged leads, and most other ready made goods sold by Leads Direct (Stock Products manufactured by a Third Party) may be returned in their original condition for any reason, and a full refund will be provided. To take advantage of this right you must notify us within a period of 7 working days from receipt of your order, and return the goods to us at your own expense within a reasonable time from that notification. We will provide you with a Returned Merchandise Authorisation (RMA) number, which must be shown clearly on the packaging. If you are unable to return the goods yourself we can arrange to have them collected. However, the cost of doing so must be met by you, and may be deducted directly from any refund due to you.
Custom / Manufactured On Request Products
Custom products are those specially manufactured to the specification of the customer. Although the regulations do not provide any right of cancellation for such orders, we will allow any custom lead order to be cancelled at any time before manufacturing has commenced. In such circumstances a full refund of any prepayment will be made, except where components have had to be ordered specially in order to meet your specification and we are unable to cancel the order with our suppliers. In such a case the refund on cancellation will be the amount you have paid less the cost to us of those non-returnable components. Once manufacturing has commenced cancellations cannot normally be accepted. However, in cases of genuine hardship an exception may be made – please see the 'Variation' section below for details.
Special Orders / Ordered On Request Products

All Special Order or Ordered On Request products (i.e. items that we do not normally sell and which are either not shown in our catalogues and promotional literature or on our website or are clearly marked as Special Order or Ordered On Request items, but which a customer asks us to obtain specially for them) are ordered individually and specifically at the customer's request and to their specification alone and so are exempt from the Cancellation provisions of the Regulations. These orders cannot be cancelled, and no refund is available. However, in cases of genuine hardship an exception may be made – please see the 'Variation' section below for details.
Audio, Video and Software
Should Leads Direct at any time sell any Audio or Video recordings or Software these cannot be returned or refunded once the seal has been broken.
In circumstances of genuine hardship Leads Direct may, at its sole discretion, agree to waive part or all of its rights and provide a partial or full refund to customers affected even if they are not entitled to such a refund by Law. Each case will be reviewed individually. None of the above affects our Warranties or your Statutory Rights in any way.
Leads Direct never closes! However, as a growing business with a busy Internet based operation as well as our various workshops, warehouses and factories it is not possible for us to ensure that our telephones and computers are always manned by real people. Whenever it is possible you will be answered by a real person when you contact us, whether by telephone or email. Our Trade Counter is open between 9:00 am and 5:15 p.m. GMT / BST Monday to Friday, as well as most weekdays before and after these times. On Saturdays, Sundays, and Bank Holidays the trade counter is not officially open, but if you need something special we are happy to open it for you at almost any time by appointment.
If it is not possible for someone to answer you immediately we provide an answering service and email communications and web orders are regularly monitored even if the trade counter is not open.
We set ourselves the following targets for our Standards of Service:
We expect to answer our phones within 6 rings, whether by a person or automatically. If our lines are busy when you call the system will try to connect you for 30 seconds and if unsuccessful will connect you to our voicemail system rather than leaving you hanging on the phone for an extended period which simply costs you money!
If you do get the voicemail message it means that we are experiencing very heavy call levels. However, if you leave your name and number someone will get back to you as soon as possible.
We expect to give each customer as much time as they need to ensure that they obtain the information or products that they need.
We expect to reply to Answerphone and Voicemail messages in the order they are received within 1 hour of receiving them. However, it must be understood that we may not actually receive them immediately they are left – it could be the next day if your message is left late at night or even a few days later if your call is left right at the start of a holiday period, for example.
We expect to reply to an email message within one hour of receipt. Again bear in mind that we may not receive your email immediately due to many factors including delays on the net itself. To ensure that you receive the best response, please address your emails to the appropriate department rather than individual staff members' addresses as if they are not on duty responses will be delayed until they return. The Sales email address – sales@leadsdirect.co.uk – is constantly monitored regardless of who is on duty and should be your address of choice for orders, quotation requests, stock availability enquiries etc.
We expect to reply to a letter within three days of receipt. Similarly to the preceding targets receipt is defined as the as the point at which a member of our staff first views the document, so if it is placed in our letter box outside of business hours it will not be received until we re-open.
In addition to the terms shown as part of our Distance Selling Regulations Statement the following terms apply to the use of our web site and the provision of our Products and Services:
Any information found on any Leads Direct website is intended for guidance only. Any website and the products described in it is subject to change without notice. For more detailed information on this please see our FAQ page.
We will not be liable for damage to, or viruses that may affect, your computer equipment, software, data or other property as a result of your access to, use of or browsing of any Leads Direct Website or your downloading of any materials, data, text or images.
We do not guarantee that any Lead Direct website will be compatible with all hardware and software that may be used by visitors to the site.
The copyright in the design and content of any Leads Direct site is and remains the property of Leads Direct. All rights are reserved. Some images or information may have been provided by third parties, and may be subject to their copyright. In each case the individual images or pieces of information are used with permission and the copyright of the owner is acknowledged.
Payment for products must be made at the time of placing an order as shown on our Order Page unless an alternative arrangement has been approved in advance by an authorised representative of Leads Direct. Payments by credit card will show on card statements as paid to Leads Direct.
We may agree at our sole discretion to accept Official Purchase Orders from Government Bodies, Educational Establishments and the like. We may agree at our sole discretion to open a credit account for approved customers and businesses. In each case this shall be conditional upon the satisfactory completion of an account application and the provision of suitable trade references if we request them. We may use the services of a Credit Reference Agency to assist us in determining whether or not to approve an application, who may record details of the search. If we decide not to accept Purchase Orders or open an account in an individual case we may decline to give a reason for that decision. Any such decision does not necessarily reflect on the applicant, and may just as easily be due to circumstances affecting Leads Direct at that time.
Payments for goods and services supplied against an Approved Account and/or Official Purchase Order must be made STRICTLY within 30 days from the date of Invoice unless otherwise agreed in writing. We reserve the right to add Statutory Compensation and Interest charges to any account where payment is made later than specified in the agreed terms, and to make an administration charge for each occasion on which it becomes necessary to review an overdue account. If it should be necessary to appoint a third party Debt Collection Agency or to initiate Court Action to recover monies due all costs involved must be met by the purchaser.
We may suspend or terminate any account at our discretion should it become out of order. Once an account has been suspended or terminated any orders or work in progress will also be suspended until such time as the account is put back into good order. Following the suspension of an account Leads Direct may require a bond or deposit or advance payment before filling further orders.
All goods remain the property of Leads Direct until paid for in full. The purchaser agrees to hold goods received in trust for Leads Direct until payment has been made.
We cannot accept any order where time of delivery is of the essence. We will do our best to deliver the goods as soon as possible after your order has been accepted. However, we will not accept liability for any loss or damage suffered by you through reasonable or unavoidable delay in delivery. In the event that such a delay becomes likely, we will inform you as soon as possible.
Our terms take precedence over any conflicting terms of individuals or organisations purchasing our Products and Services. We will not accept any orders where the purchaser requires their own terms to take precedence.
No contract exists between us for the sale of any goods until the we have received and accepted your order and (with the exception of approved accounts) payment in full in cleared funds. Once we have accepted your order and payment if applicable, there is a binding legal contract between us. By way of clarification, an acknowledgement of your order will be sent to you via e-mail when you place an order online, but acceptance of your offer to buy the goods will not take place until after your payment is taken and you receive your acceptance e-mail. It is at this point that a binding legal contract is created and any contract is subject to these Terms and Conditions.
Invoices and confirmations are automatically sent via Email to the address given when you place your order. We do not normally post invoices or other documents, but if you want this additional service there will be an administration charge. For more detailed information on this please see our Sales FAQ page.
We may change these terms of sale without notice in relation to future sales. However, our current terms will always be available for perusal on any Leads Direct website and a copy will be made available via email on request.
Leads Direct is a 'Buy With Confidence' Approved Trader which means that we have been vetted by Trading Standards and have undertaken to adhere to the very highest standards of trading. We try very hard to ensure that you will have no cause for complaint about the products and services supplied by Leads Direct. However, we are only human and it is possible that at some time a mistake may be made. In the unlikely event of this happening it is our stated intention to address the problem directly, and to learn from any problem that may arise in order to reduce the chances of any future difficulty from a similar cause. We undertake to:
Deal with any problem that may arise quickly, efficiently and sympathetically.
Always treat our customers with respect and courtesy.
Put right as a matter of course anything that we may do wrong – our customers should expect that rather then hope for it!
Give all our staff the authority to deal with simple complaints on the spot without needing to refer to senior management.
Always allow customers to access the highest level of staff if they are dissatisfied with a decision of a less senior staff member.
Learn from any complaint we may receive so that any avoidable problem is not repeated.
If you ever have cause for complaint you can contact us via Telephone, Email, Post or indeed any other contact method in order to get the problem addressed. You can use any of the contact details published on our website, but may care to call 0345 193 0615 or email support@leadsdirect.co.uk in the first instance.
You can also notify Trading Standards and the Buy With Confidence scheme using their web form.
If you are reading this section because you have a complaint you wish to raise, please accept both our apologies and our assurance that it will be dealt with as soon as you notify us.
Leads Direct Ltd is Registered in England and Wales No: 04583047 Registered Office: 48 Chichester Road, Seaford, BN25 2DL VAT Registration No: GB 806 9706 09
Any documents may be served on the company at our main trading address 89 Railway Road, Newhaven, East Sussex BN9 0AY.
Terms with effect from: November 2019